In January 2019, the BIPM students had the great opportunity to have an exclusive talk with Kai Nowosel, Chief Procurement Officer of Accenture. Accenture is one of the largest consulting firms in the world, with offices in 52 countries, experience in more than 40 different industries, and with a revenue of US $ 41.60 billion (2018). Before becoming the CPO of Accenture, Mr. Nowosel was leading the company's Sourcing & Procurement practice worldwide.
To keep on growing, both in revenue and in the number of employees and freelancers, the procurement department of Accenture needs to improve its onboarding process to be able to react to the market changes in a more agile way. So, the company wants to be able to predict variables like the upcoming demands of the customers and the required skill set of the contractors, as well as the location and the time where services are required. The goal is to onboard contractors at the same speed as internal resources. Besides the mentioned ones, many more features need to be taken into account in order to address such a highly complex model.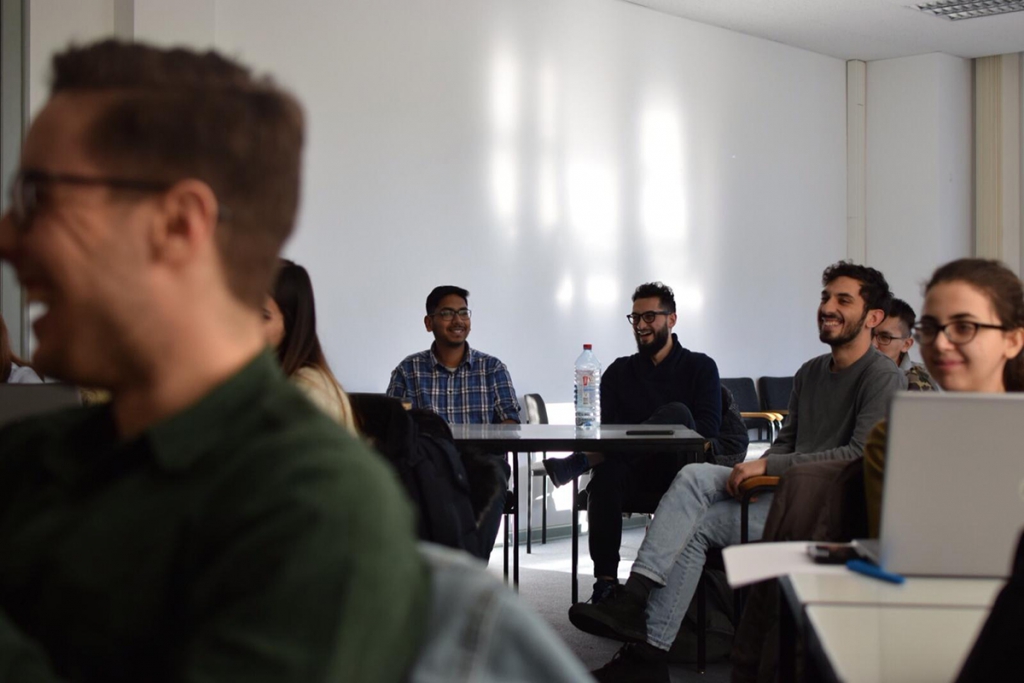 In the first part of his presentation, Mr. Nowosel explained the meaning of procurement for Accenture in the digitized world. For the most of us the procurement process was related to production, however, as Mr. Nowosel explained, procurement in consultancy includes tasks like staffing, onboarding, and scheduling. Based on the fact that Accenture employs more than 450,000 permanent employees and more than 50,000 freelancers, it is necessary to keep track of a huge amount of data from various sources. Since the global markets are changing dramatically with a high speed, Accenture needs to adapt in order to ensure competitiveness.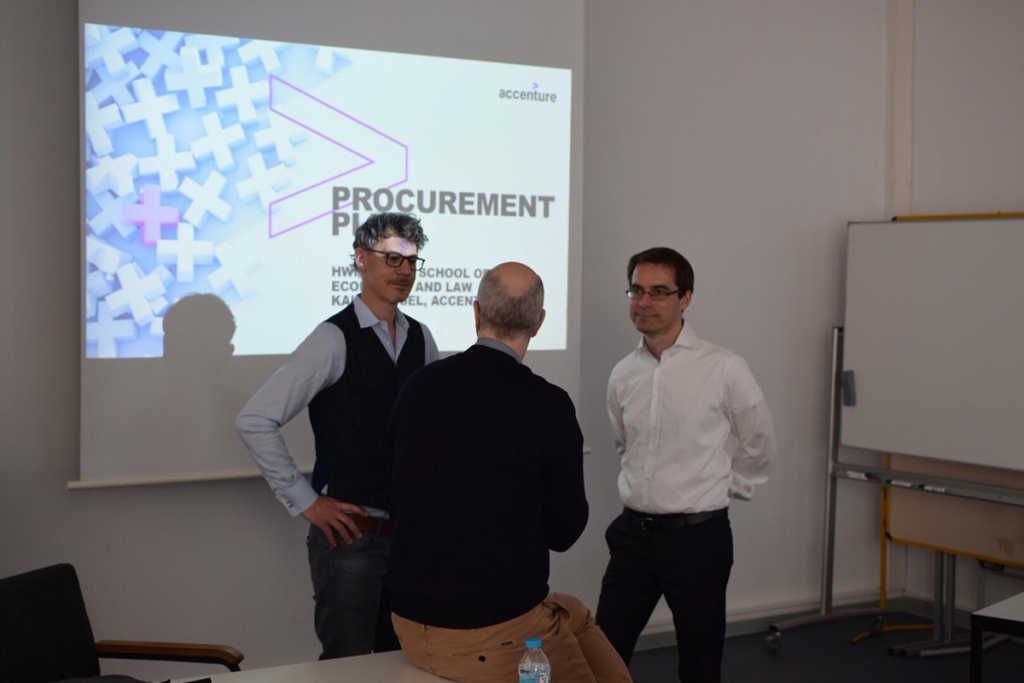 It was a great pleasure for us to meet Mr. Nowosel in person and to know how a big consulting firm like Accenture tackles the challenges of the digital environment and how important it is to connect data analytics to the traditional processes in order to be able to improve them and adapt to increasingly fast changing markets.
After his talk, Mr. Nowosel offered us the opportunity to support him and his team with the development and implementation of the predictive model and strategy. This is a great chance for us, because we can apply our gained knowledge and our combined skills for this.
Authors: Adrian Villegas, Fabian Asal, Jan Seidel (BIPM students)